The FloralMart is India's one of the most unique florist and gift destinations, offering home delivery of fresh flower bouquets, cakes, and personalized gift items in no time with the help of our 250+ outlets in India & abroad.
Online flowers, cakes and gifts delivery in India
Our concept for online gifting
  What makes an occasion special is the presence of family and friends sharing happiness and joy. But, the presence of flowers and sweets is just like an icing on the cake. Furthermore, when someone could deliver these tokens of love at the doorsteps, it becomes a cherry on the top. This is what The FloralMart is doing; make special moments, more special. The FloralMart is basically an online florist that delivers flowers, cakes, and other gifting items in every corner of the country. We contribute towards making every occasion, an affair to remember.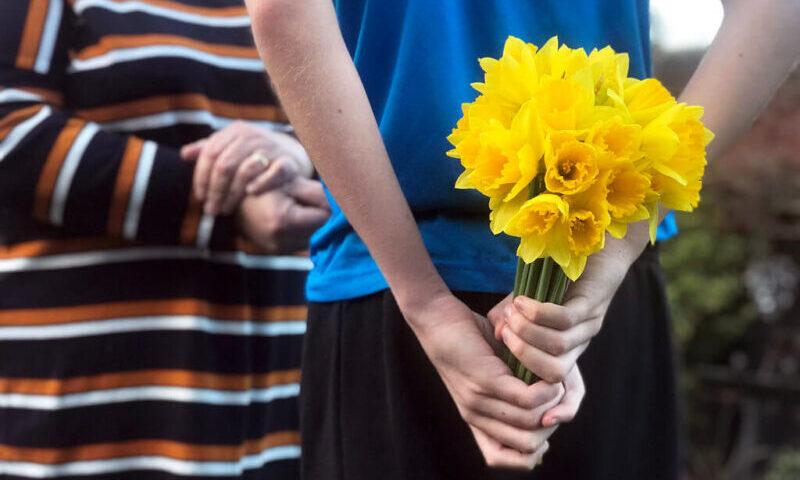 A wide network to make your life blossom
We have a wide network spread across the country. The large vendor network ensures that the fragrance of fresh flowers and the sweetness of cakes and chocolates fill the life of every single person. We have more than 250 outlets and LSPs in India. We are constantly working towards extending our services to more remote areas of the country. We are focussing towards expanding our network and making our services available to every single person living even in the remotest corner of India.
Online flowers, cakes and gifts for occasion
Flowers have their own language. They convey happiness, love, joy, glee, as well as sympathy. Gifting flowers on special occasions enhance every feeling and emotion by manifolds. The FloralMart offers fresh and beautiful flowers for all the occasions. We handpick fresh flowers and wrap them in love to make a beautiful flower bouquet. The flower specialists of team The FloralMart, with a vast knowledge of sprout phases, pick the flowers at the most apt time to transform it into the most beautiful gift.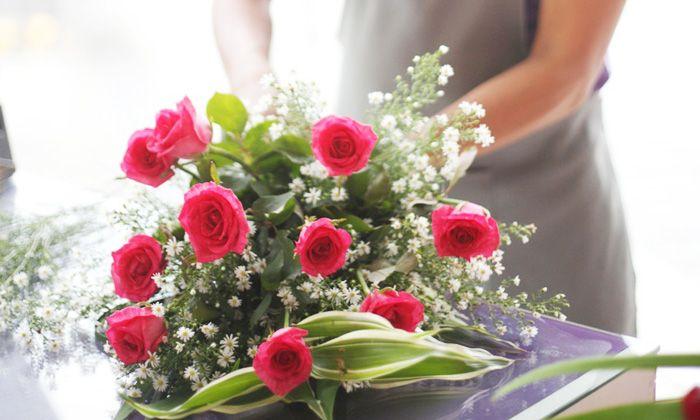 What is The FloralMart?
The FloralMart is India's one of the unique florist and gift destinations, we have fresh flower bouquets, cakes, and personalized gift items for your dear ones and we have our 250+ outlets in 80+ cities in India & abroad. The FloralMart is basically an e-commerce gifting portal and Indian florist that delivers fresh flowers, cakes, and other gifting items in every corner of the country. 

The FloralMart has special gifts for every little to the big occasion. The unique thing about all of our gifts is that they can be personalized as per your requirements like you can change the flower's color, type or add chocolates, cakes, stationery, or even you can add your personal message to your order. We will convey your feelings in message and delivery it to your loved one.
The FloralMart is a registered brand of 'Ditva Private Limited' We contribute towards making every occasion, an affair to remember. All of our products are covered with #100% satisfaction guarantee. If you don't like our services we will provide free replacement of the item or we will instantly refund the complete order amount*. 
At TheFloralMart.com, we are more than just an online florist – we are the embodiment of a vision, a passion, and a commitment to sharing the timeless beauty and emotional power of flowers with the world. As a distinguished brand under the umbrella of Ditva Private Limited, we bring a legacy of excellence and dedication to the art of floral gifting.
** Our Story **
In the heart of India, amidst the vibrant tapestry of colors and scents, The Floral Mart was born. Our story is one that revolves around a profound love for nature, a commitment to excellence, and a passion for sharing the beauty of blooms with the world.

Our journey began with Mr. Aditya Nath Mishra, a visionary with a deep appreciation for the artistry of flowers. Inspired by the vibrant flora of India and driven by a desire to bring nature's wonders closer to people's lives, he planted the seed of The Floral Mart.

In 2019, The Floral Mart officially took root under the banner of Ditva Private Limited. With a small team of dedicated professionals, we set out to cultivate excellence in every aspect of our business, from sourcing the freshest blooms to crafting exquisite floral arrangements.

As we continue our journey, we express our heartfelt gratitude to you, our cherished customers, for choosing The Floral Mart to be a part of your special moments. Our story is still being written, and we look forward to many more chapters of nurturing nature's beauty with you.
** Our Mission **
Our mission is simple yet powerful: To touch hearts, celebrate life's moments, and convey emotions through the artistry of flowers. We believe that each bloom holds a unique story and that the right arrangement can transform ordinary moments into extraordinary memories.

Behind every petal and every order, there is a dedicated team of over 50 professionals. Our logistics experts ensure that flowers are sourced, stored, and delivered with the utmost precision. Our customer service representatives are here to assist you, and our marketing team spreads the magic of our flowers far and wide.
** What Sets Us Apart **
1. Exceptional Craftsmanship: Our talented floral artisans craft each arrangement with precision, using only the freshest and most vibrant blooms to create stunning masterpieces.
2. Endless Variety: Whether you're celebrating a milestone, expressing love, or offering sympathy, our diverse range of floral arrangements and gifts ensures you'll find the perfect expression for any occasion.
3. Nationwide Reach: We proudly serve customers across the country, making it easy for you to send your love and best wishes to anyone, anywhere.
4. Customer-Centric Approach: Your satisfaction is our top priority. We are committed to providing exceptional service and ensuring your experience with us is nothing short of delightful.
5. Sustainability: We are dedicated to eco-friendly practices, sourcing our flowers responsibly and minimizing our environmental footprint.
** Join Us in Celebrating Life with Flowers **
As a brand of Ditva Private Limited, TheFloralMart.com embodies a spirit of innovation, creativity, and unwavering dedication. We invite you to explore our collection, discover the magic of flowers, and join us in creating moments that leave a lasting impression.
Thank you for choosing TheFloralMart.com, where every petal tells a story, and every arrangement is a work of art. We look forward to being a part of your special moments, adding a touch of nature's beauty to your life.
*TheFloralMart.com – Where Emotions Blossom and Memories Flourish, a Brand of Ditva Private Limited.*
"I'm so happy with the service from The Floralmart my order was delivered within 6 hours and the thought and care they put into their products really stands out. Plus, their support is just awesome!"
"Fabulous combo of cake and flowers bought as a birthday gift for a friend. Very fresh and bloomed flower looks exciting and special. Good on delivery. Now this is my only destination for gifting needs. Great and prompt Service."
"Very prompt service - was dispatched a few minutes after I placed the order and delivered on time. The flowers were fresh and well preserved. Highly impressed by the quality of service. Thank you."
Happy to Receive Suggestions
#100% Satisfaction Guarantee: The customer needs to inform us about their issue within 3 hours when the recipient received the product and because these items are natural and we have no control on certain things so 100% satisfaction guarantee will not be applicable for issues like "size, color, pattern, shape, etc". Please go to our policy section for detailed delivery, refund, and substitution policy.

*Complete Order Amount: Please note that we will refund the full order amount if the issue is directly associated from our side also and we will not deduct any amount in 99.99% of our customer orders but in some cases, we may deduct the government taxes, delivery fee, convenience fee or any other discounts or charges provided by us at the time of refunding the amount.